Is the glass half full or half empty? How your students answer this question is important. The answer your students give may vary depending on the situation. This is just one of the reasons that the job of a teacher is very challenging. An understanding of psychology is necessary to be an effective leader. Knowing how your students think and process information as well as their problem-solving skills/experience can help you assist students.

I want to share with you some research that can help you conduct an analysis of each of your students. Once you have the assessment, you can respond more appropriately to each student when they encounter a problem. The infographic below outlines how you can advise students based on what you know about their habitual expectations (Pessimist or Optimist). You can also download the infographic HERE.
MB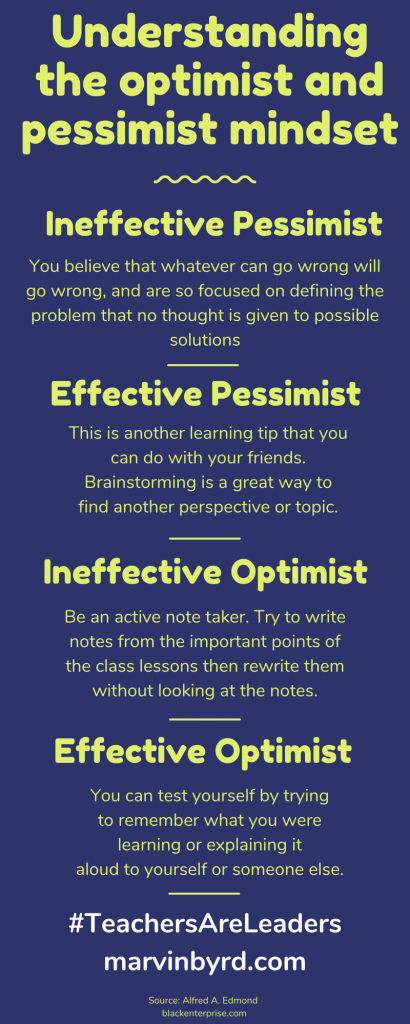 ---
Enjoying the content? Please consider partnering with us to spread the message with a donation via PayPal. You can also use this link whenever you shop at Amazon and give us a much appreciated commission on your purchase.